Epson Perfection v600 vs. v800 Photo/Document Scanner 2023
So you are looking for a high-end photo scanner, and you are confused between v600 and v800? Well, both of these photo scanners from Epson are popular in the market for their quality and ease of use. However, most buyers get confused as the scanners are almost identical.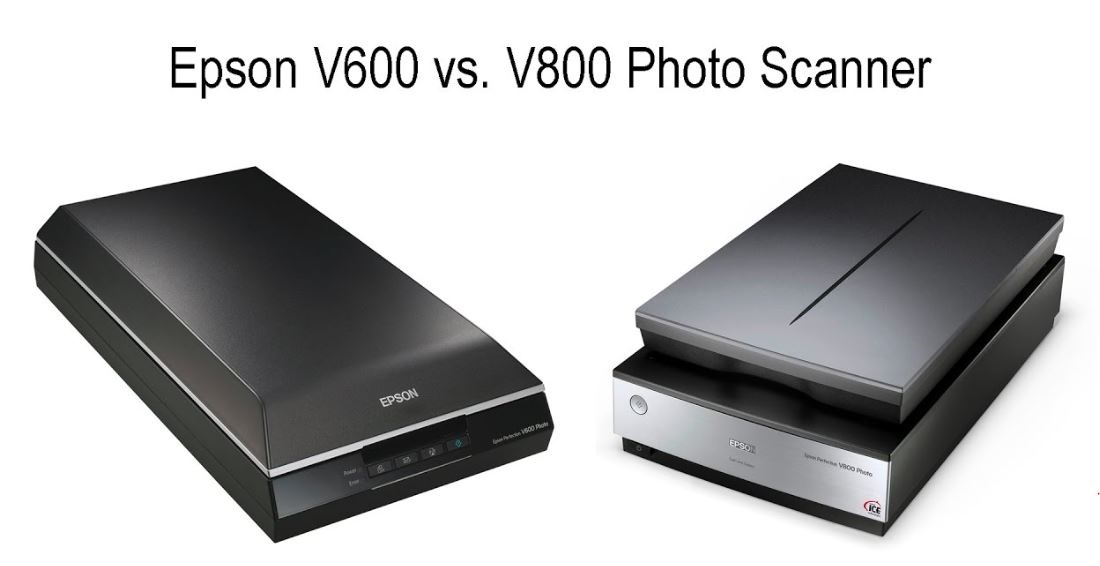 Frequently bought together
Bestseller No. 1
We can put the Perfection v600 in the amateur category, but v800 is a semi-professional photo scanner. Here in this article, we have compared these two scanners so that you can make your buying decision with ease.
It is always better to know about a product before buying it. Also, we have covered some related FAQs so that you the best information in one place.
Epson Perfection v600 Vs. v800
Epson is a reliable brand that manufactures best-in-class devices, including photocopy machines, printers, and scanners like v600 and v800. We have compared these flatbed scanners based on their capabilities and efficiency.
Salient Features
| | |
| --- | --- |
| Epson Perfection V800 | Epson Perfection V600 |
| Epson's latest dual-lens system | Energy Efficient  |
| Quick scans | Fast Response and Scans |
| No Warm-up needed | Converts scanned files into editable docs |
| Film holder set comes included | Removes scratches and dust appearance from film |
| Digital ice removes dust and dirt | Easy to set up |
| SilverFast SE included | Eliminates signs of tears and creases from film |
Significant Differences between Epson Perfection V600 and V800
We have compared these flatbed scanners based on five significant differences that impact the quality and time taken in the processing of the films.
Epson v600 vs. v800
Scanning Time

Scan Quality

Connectivity

Film Holder and Dimensions

Price
Scanning Time
Epson Perfection V600 vs V800 – When it comes to scanning time, then Epson perfection v800 wins the league. This photo scanner will take less time as compared to v600. V800 comes equipped with an LED that requires no warm-up time, so the scanning task is accomplished on the go.
On the other hand, the Epson Perfection v600 photo scanner takes a bit more time to scan the film. If you don't want to wait for your film to get scanned, then go for v800 as it is a quicker and efficient photo scanner.
Scan Quality
The scan quality will impact the quality of the print, so it is critical to choose a scanner with better image readability. Epson v600 comes equipped with FineR Sprint PlusOC that converts the image into editable text, and it is an added benefit. The resolution of this scanner is 6400dpi. Also, it has Digital ICE technology that allows you to scan old documents and films with high quality.
Epson v800 also has the same scanning resolution, which is 6400dpi. It also has Digital ICE but gets additional points for SilverFast SE8 software, and 4.0 DMax optical density. It helps the scanner to deliver optimal scan quality that is way more accurate and precise than v600.
If you need quality, then Epson Perfection v800 should be your choice.
Connectivity
V600 is comparatively old when it is compared to v800. With v600, you will get a regular USB connectivity option using a USB 2.0 cable. This device will allow you to transfer PDF files via email using the shortcuts.
If you are using Mac OS, then there can be some connectivity issues. There is no DISC available for installation, and you have to download the software. This scanner can create some problems during scanning while using Mac.
When we talk about Epson v800, then it also has a USB 2.0 connectivity option. As it is the latest model, you will also get Wi-Fi connectivity. You can use it with Mac OS without any interruptions, and it works flawlessly with Windows.
Film Holder and Dimensions
Epson Perfection V600 vs V800 – You might be wondering why we added the film holder to the comparison list. The film holder is essential as it will impact the quality of scanned films. These holders keep the scan-able films secure in place, so it doesn't move at the time of scanning.
You will get a film holder with v800, whereas v600 has no film holder included in the box.
When we talk about dimensions, then Epson perfection v800 is slightly larger than v600. It has a bigger scanner, and you can scan larger documents without any hassles.
Dimensions of Epson Perfection v800: 19.80 x 12.13 x 5.98 in
Dimensions of Epson Perfection v600: 19 x 11 x 4.6 in
Price
Price plays a significant role when it comes to buying a photo scanner. The price difference here is considerable. V600 is available at a low price. On the other hand, v800 will cost you hundreds of dollars more.
If you are just starting with scanning, then v600 is an ideal option for you. However, if you are concerned about quality and efficiency, the v800 is what you need.
The Winner
It is quite clear that Epson Perfection v800 is the clear winner. The scanner has better software, improved connectivity, and faster response. However, v600 is also an excellent option for beginners. Our teams compared and tested these devices to make sure that they are worth your money.
Go grab your photo scanner and start printing high-quality images today.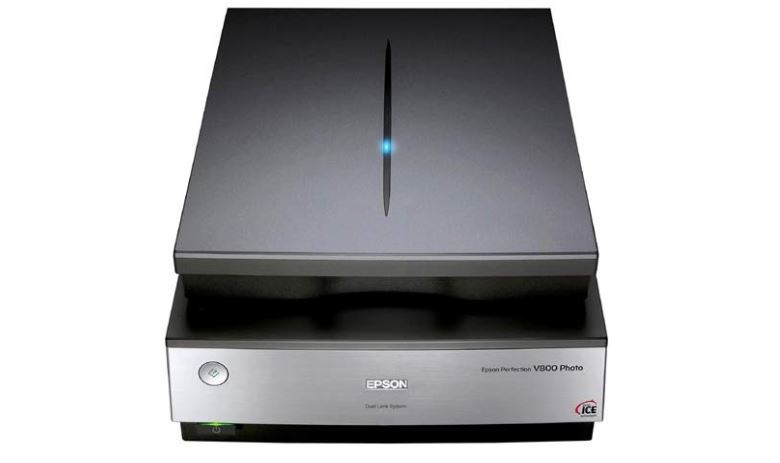 Frequently bought together
Bestseller No. 1
FAQs On Best Scanner for Old Photos (Epson Perfection V600)
How Epson v600 differ from v800?
Epson Perfection v600 and v800 have some significant differences that make v800 better. Here is a comparison table to learn this difference with ease.
| | | |
| --- | --- | --- |
| Type | Epson Perfection v600 | Epson perfection v800 |
| Scanning Time | More  | Less |
| Connectivity | USB | USB and Wi-Fi |
| Scan Quality | Decent | Extraordinary |
| Dimensions  | 19 x 11 x 4.6 | 12.1 x 19.8 x 6 in |
| Film Holder | Not Included  | Included  |
| Conversion | Converts scanned file into editable doc | No such feature available  |
| Price | Affordable | Expensive |
What Are the Benefits of Epson v800 and v600?
Epson Perfection v600 and v800 are two popular devices in the market. These photo scanners are excellent in working and are easy to set up. Here are some benefits of using Epson v800 and v600 over other flatbed photo scanners:
Benefits of Epson v600
Easy to use

Digital ICE Light

Converts scanned file into editable doc

Scans multiple films at a time

Affordable
Benefits of Epson v800
LED requires no warm-up

Wireless and wired connectivity

Dual lens system

Advanced software

Incredible scan quality


Conclusion
V600 and V800 are the two best photo scanners available in the market. These devices are backed up with an Epson warranty ad you can rest assured about excellent after-sales service. The materials used in these machines are of high quality, and you will see the results in the scanned films and documents.
DO let us know what do you think are the best photo scanners out of these? Drop your comments here!
People Also Bought: