How Do UV Light Air Purifier Work 2023
Air purifiers have become a necessity in this century. The increasing air pollution and harmful pollutants in the environment surrounding us have led to a rapid increase in demand for air purifiers and sanitization products.
Air purifiers are not just important for protecting your family against harmful bacteria, viruses, pollutants, dust, and other hazards present in the air. Still, they are also a good option for people suffering from respiratory illnesses and Asthma.
When you begin looking for air purifiers, you will come across units with UV light in the air purifiers, which might confuse you.
You might wonder this means how is it different from the regular air purifier, and why should you buy them? In this article, we have tried to answer all kinds of questions related to UV light air purifiers recommended by allergists, so by the time you finish reading this article, you will have all the answers.
What Are UV Light Air Purifiers?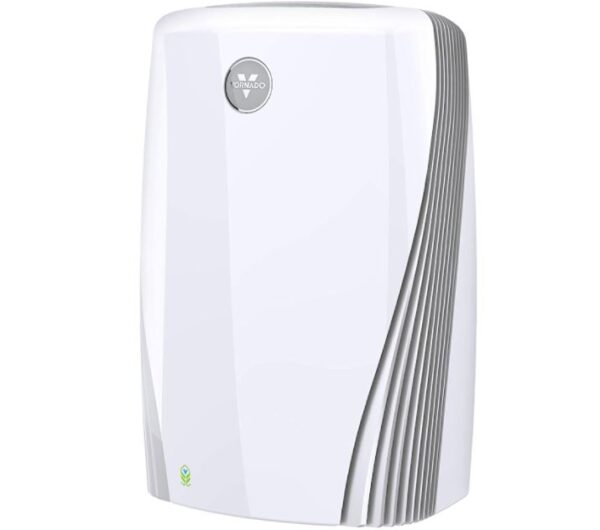 There are normal air purifiers in the market, and then there are certain cleaners accompanied by special UV light technology. One distinct feature that makes these air purifiers so unique and worth buying is performing much better than the normal ones. The UV light installed in these purifiers helps kill harmful particles and pathogens in your home more efficiently.
UV light, or Ultra-violet light, is a part of the electromagnetic spectrum, consisting of several wavelengths of different variations such as light, x-rays, and radio waves. They are arranged as per their frequency. The UV rays are invisible to the naked eyes.
In layman's terms, air purifiers with UV lights can help disinfect indoor environments, thus improving your family members' health.
Types of UV Light Used in Air Purifiers
UV radiation is a kind of non-ionizing radiation that can be found in the sun's rays and other artificial sources. Generally, there are three types or sub-categories of UV lights. These subcategories help provide distinctive features and specialties that make each one of them unique and differentiated. The three types of UV lights include:
1. UV-A
This is the most commonly used and known type of UltraViolet rays, which accounts for 95% of the sun's radiation reaching the earth. This long-wave light is often used in tanning beds to penetrate through the skin's second layer. When exposed to human skin for a long time, the UVA light can cause aging and wrinkling, and sunburns.
2. UV-B
When you walk out of your home during summers and find your skin turned red, this UV ray is responsible for that. Sunburns are also caused by UV-B rays when human skin is exposed to the sun's rays for a long time. The UV-B rays have also been linked to some skin cancers. They also have the potential to damage the skin's DNA.
3. UV-C
This is the most dangerous UV ray which is responsible for killing organisms and skin cells. But this type of ray never reaches the earth thanks to the ozone layer, which blocks the sun's radiation. However, UV-C rays can be made artificially on earth. That is why many air purifiers have it in their system. They help purify the air as most organisms cannot survive after getting exposed to these rays.
How Do the UV Light Air Purifiers Work?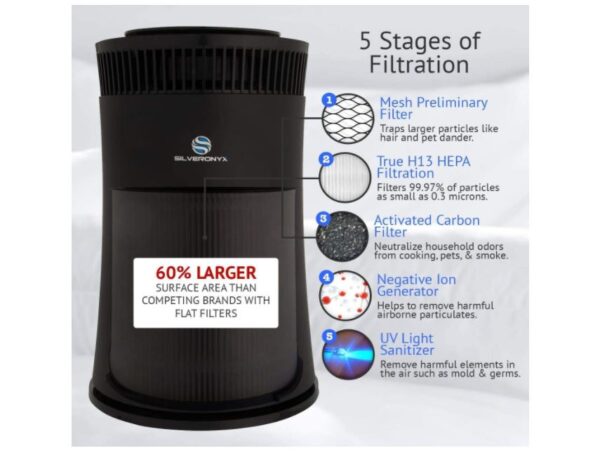 The efficiency and performance of an air purifier with UV light depends majorly on the following three factors:
UV-C Light Exposure Time: The total time length of exposure is a significant factor determining how many pathogens are being inactivated during filtration. In half a second, sufficient damage is caused to kill all the contaminants coming in contact with the UV lights.
Intensity and Wavelength: Apart from exposure time, the intensity and wavelength contribute to inactivate or killing the pathogens ultimately. The optimal wavelength for UVGI is 254 nanometers.
Proximity to the light: The pathogens or pollutants should stay close to the UV light if they do not come in direct contact with the light. This also disintegrates them.
A filter with UV light technology sucks in the air present in the room and passes it through a fine filter present inside. The air goes through an internal chamber where the UV light cleans the air of any remaining harmful pollutant, micro-organism, dust, pollen, etc.
How Are They Different from Normal Purifiers?
Air purifiers for home that come with UV light technology are not very different from the normal ones. The UV light is just another protective shield or filtration weapon used to eliminate the remaining microorganisms, pollen, pet dander, or pollutants left even after the air's filtration. Even the tiniest microorganism or pollutant can be destroyed using the UV light, making the air healthier and safer.
Why Should You Buy Air Purifiers with UV Lights?
Air purifiers with UV lights are considered very effective in removing harmful particles and pollutants in the air, which even normal filters fail to remove. Since these filters use rays to kill and eliminate such pollutants, they leave very few or almost no harmful residue in the filtered air. Here are some of the benefits of air purifiers with UV lights: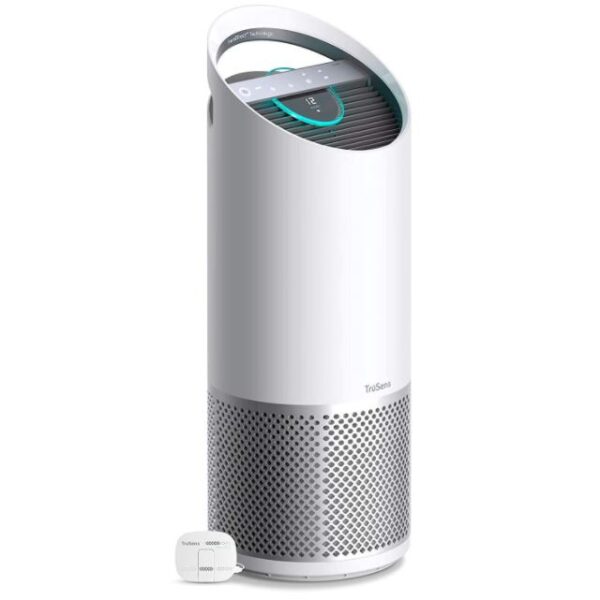 Filter Pet hair and Dandruff: If you have pets in your home, considering a UV air purifier would be a suitable choice since they get rid of any dandruff or pet dander from the air.
Removes Odor: Most UV light air purifiers come with an active carbon filter, capturing fundamentally organic compounds present in the air. Apart from that, if you or someone in your home is a tobacco user, this will be highly beneficial for you as it eliminates the smoke and smell from the air.
Complete cleaning: When you perform dusting or cleaning, some particles of the germs, dust, or microorganisms stay suspended in the air and later get deposited on the floor, hence beating the whole purpose of cleaning. A UV light air purifier helps you get rid of these pollutants as well.
Removes mold spores: Humidity in the room causes molds to form in the area. These molds are invisible to the naked eye and can cause triggers to allergies and asthma. Air purifiers with UV are effective in eliminating these mold spores from the room.
What Are The Best UV Light Air Purifiers In The Market?
If you are considering buying an air purifier with UV lights, you have to keep many factors in mind before making your purchase. You will come across plenty of options, each one of them claiming to be better than the previous one. In such a scenario, it is easy to be confused and difficult to decide which one you should go with. Therefore, we have shortlisted the best air purifiers, which claim to deliver excellent results and fulfill these claims. The top 5 air purifiers with UV lights include:
1. SilverOnyx Air Purifier for Home with True HEPA Filter
Sale
Bestseller No. 1
This commercial HEPA air purifier from SilverOnyx is the ultimate air filtration solution accompanied by UV-light technology, improving air cleaning efficiency. This air purifier's best feature is the 5-stage purification process, which is unique and commendable at this price range.
The SilverOnyx air purifier comes with a mesh pre-filter and an ionizer, which increases the performance of the True HEPA filter two-fold. If you want to go with the best air quality for your room at an affordable rate, you won't find a product better than this.
Accompanied by an activated carbon filter, this air purifier helps in neutralizing household odors and mold odors common in humid areas. This air purifier can conveniently clean a room having adequate space up to 500square feet.
This purifier comes with Smart Sensor, which automatically adjusts the airflow to ensure the best quality air is coming out through the filters.
2. Airthereal APH260 Air Purifier with UV-C Sanitizer and True HEPA Filter
Bestseller No. 1
This air purifier with UV light technology takes air purification to the next level by offering 7 filters in one unit, so you have clean and fresh air to breathe. The 7-in-1 filter technology is more than enough to deal with any kind of molds spurs, dust, allergens, microorganisms, pollutants, etc., present in your room.
The additional pre-filter is attached to trap the largest particles, such as fur or hair so that the intimate filters are reserved for the tinier particles. Accompanied by a controllable ionizer, this purifier can catch positively charged air pollutants in the best way.
This purifier's best feature is the combination of Nanomaterial, cold catalyst, and molecular sieve carbon in the activated carbon filter. This feature makes it more efficient in absorbing odors, chemicals, and smoke in the room.
The UV light adds a more efficient air sanitization method, killing all kinds of bacteria, viruses, and mold spurs.
3. TruSens Air Purifier
Sale
Bestseller No. 1
This commercial-grade Air purifier from TruSens comes with 360 HEPA filtration which separates the pre-filter from the carbon filter. With this feature, the filter becomes washable, thus you won't have to buy filters every 6-8 months and replace them. This saves money as well as effort on your part.
Additionally, the HEPA filter attached to this purifier effectively removes all kinds of gases, smoke, or odors present in the air thanks to the activated carbon filter technology. Apart from that, the carbon filter can also help you get rid of Volatile Organic Compounds.
Accompanied by one of the best UV-C light filters in the market, the purifier from TruSense can kill 99.8% hazardous pollutants, germs, or bacteria present in the room. With a powerful fan with proper suction and airflow rate, the filtration ensures you get clean and fresh air every second. 
4. Germ Guardian Air Purifier, High CADR True HEPA Filter
Sale
Bestseller No. 1
Germ Guardian has become a common household name in delivering excellent air purifiers to beat molds and pollens. This model of GermGuardian is known for its superior UV-C light-filter technology that helps get rid of molds formed because of excessive humidity in a room.
The powerful True HEPA filters claim to eliminate up to 99 .97% airborne pollutants and particles, including harmful viruses and molds. It also comes with an activated carbon filter that can easily get rid of odors and capture contaminants efficiently.
Furthermore, the UV-C light filter enables better performance in destroying the structure or existence of any viruses, mold spores, or other harmful contaminants present in the air. Due to these features, the Germ Guardian is counted among the best commercial air purifiers. The powerful CADR rating of 216 Dust/216 smoke and 265 pollen has beaten many other competing air purifiers.
5. Vornado PCO575DC Air Purifier
Bestseller No. 1
One of the most affordable options in purifiers with UV light in the market is the Vornado PCO575DC which uses a Photocatalytic oxidation process in the air filtration system. This purifier destroys all kinds of viruses, bacteria, mold spurs, and converts any Volatic Organic Compound molecule into H2O or CO2.
This highly efficient purifier comes with a true HEPA filter with a filtration layer, which will last for more than a year. This Vornado purifier comes with a mighty fan that can change your room's air within seconds.
It also comes with additional features such as the Smart Sensor and additional add ons like Sleep mode, which helps improve the quality of your sleep. It also has an LED filter replacement indicator so you will be notified when your filter needs replacement and won't have to constantly check for the same.
FAQs - UV Light Air Purifier
Is UV light dangerous for your health?
UV light used in air purifiers are mostly of type C, which is very harmful to microorganisms but certainly doesn't pose a threat to humans. Many hospitals also use UV lights to kill bacteria and pathogens and eliminate them from the environment to make it more sanitized and cleaner.
How often should I need to change the UV light bulb?
You should ideally change the UV light bulb once a year or two depending upon the model you are using and your usage frequency. The details of changes are mentioned on the product you purchase.
What is the difference between UV air purifiers and normal air filters?
The air purification systems which come with UV lights have more capacity to remove harmful elements from the air, including airborne germs, bacteria, and mold. On the other hand, a normal air purifier focuses more on removing harmful particulates from the air.
Improve Your Room's Air Quality by Getting a UV Light Air Purifier
By now, you might know how air purifiers with UV light are beneficial in keeping your air fresh, clean, and safe. Thus, you should get a UV air cleaner in your room if:
Your house is situated in a humid region, and summers cause a lot of humidity in the room

You want more energy efficiency

You or your family member is allergic to mold

Someone from your family uses tobacco often
Also, read….