Everything You Need to Know About iOS 14 and What to Expect
Apple has already announced an update for their software, and people cannot stop raving about the new features.
Although there hasn't been any official confirmation about it, the new iOS 14 is ready to hit the market with some pretty dope updates.
All set to release in the fall of 2020, the new-generation iOS operating system brings the users a whole set of new design changes, new features, updates for apps, and some other tweaks to improve the software's performance.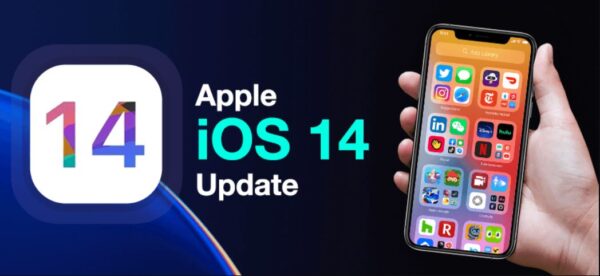 This report has been compiled after ascertaining the claims of beta testers who have been using the updated software for around a week. So keep reading to find out all about it.
While there haven't been any official announcements of the definitive release date, the rumors say that it will likely release in September. The beta version was released during the online Worldwide Developers Conference held in the last week of June. Since then, it has been available for beta testers to download and run it. The test is supposed to wrap up by the end of autumn, and the new version can be expected in September 2020.
iOS 14 New Features
Here is a list of the features that you can expect in the new iOS 14. Apple is making some big improvements with this one, so we are all excited about it and we know you must be too.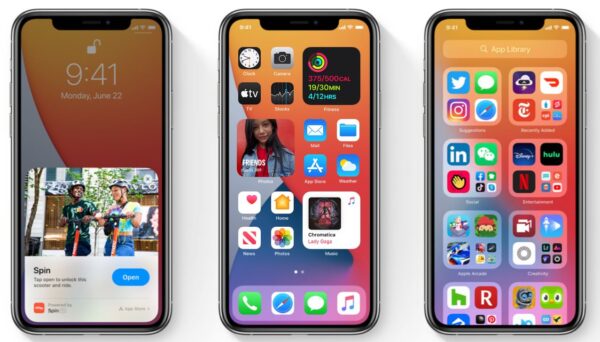 After so many years of the old home screen design, Apple has decided to tweak the home screen. With the new iOS 14, you can remove apps from the home screen or clear the entire screen if you wish to.
All the apps on your phone will stay in a new App Library instead of the main home screen. Just swipe right, and there you have all the apps grouped in specific folders. You can also search for particular apps on the search tab at the top of the screen.
Have fun with the Widgets
Widgets have always been present on the left slide from the home screen. The new version of OS has new widgets containing more information and a variety of new sizes. You can also drag them off to the 'Today' view on your home screen. A smart feature will help you keep the apps you use the most as your top widget.
App Clip
This new feature of iOS is part of an app under 10MB, which can be instantly downloaded for urgent uses. In short, it is a minimalized version of a an app so you don't have to download the big file when you have to keep it temporarily on your phone. 
Messages
Now you can pin important messages and conversations to the top of your message list like WhatsApp. Also, mentions have been introduced with this update where you will get a notification if someone mentions your name in a group conversation.
Siri now pops up on the page you are currently browsing without opening a new screen. There are other improvements made to the translation facility as well.
Translations made easier
Talking about translations, there is a new Translate app in town that will translate your voice to different languages.
CarKeys
iOS 14 introduces digital car key features allowing the devices to unlock their cars using the phone. You can also share the car keys if someone else is driving your car. No need to worry; you can disable them through iCloud if your device is lost.
Picture in picture
With the new iOS 14, you can now run other apps in the background while watching a video or being on a Facetime call.
Fitness and health apps
There is a redesign of the Activity app in iOS with the rings, workout, and trends displayed at a page for easier access to information. In the health app, you have sections for managing sleep and a checklist containing all medical tests.
Weather app
The weather app introduces new information on severe weather conditions and events in the following next hours including a precipitation chart and forecasts.
Maps
The new cycling directions have been introduced in this version where bike commuters and cyclists can check the routes and the business of a street. They'll also be able to see if there are any stairs along the route.
Guides
You can find new restaurants and attractions through this feature created by trusted brands like AllTrails, The Washington Post, etc.
Password monitoring
This feature by safari tells you if a saved password has been used in data breaching.
To sum it up
These are just some of the awesome features you will get to experience with the all-new iOS version. Apart from these, there are dozens of other features including multiple updates and tweaks for other apps. Apple has leveled up its game. You can expect a smoother running experience after the new software is installed on your device.
Also, Read…